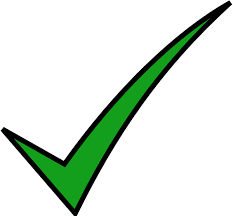 Certified Professional Trainer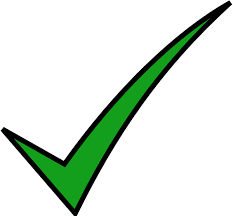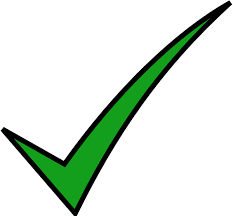 Registered Veterinary Technologist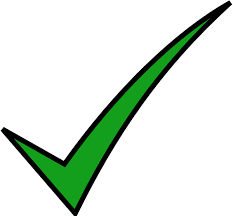 Application Process
With proper information we can recommend the most suitable package for your pet to ensure they are happy, healthy, safe, and stress free. For your convenience there is an online application link below. If I have any additional questions after submission I will let you know. In some cases a test board may be recommended prior to a longer stay.
Applicable taxes shall be applied to total package pricing and fees.
About the boarding facility:
The boarding area is within my private home located downtown Fort McMurray. The pets will be treated and cared for just as they would in your own home. I do my best to maintain your home schedule. They can have access to TV, music, their own beds if they have one, crates if you want to maintain crate training, whatever makes them feel at home and keeps them safe and happy.
Cats are boarded in separate rooms which all have windows for natural light, places to climb, cats own beds or crates, and radios or nature sounds to create a calming environment.
Click here to go to photo gallery:
Space is limited for all services so book early!!
What's required:
All the basics of multiple pet boarding and daycare are required such as:
proof of vaccination/immunity, including bordatella for dogs.

periodic parasite control (internal and external).

spayed/neutered over 6 months of age. Call if you have you any questions about this as I may still have options for you.

suitable temperament, application process is required.
Owner Supplied Items:
We try to make your pet's stay with us as homey as possible so feel free to bring your pet's favorite bed, crate, pillow, toys or other objects that they are familiar with. These apply to both boarding and daycare services. As a minimum, your pet will need you to bring:
Food: enough food for all their meals plus two extra meals in case of delays.
Treats: bring a little extra so your pet feels extra special.
Chews: Especially if your dog is an aggressive chewer, please bring appropriate chews/toys.
Collar: with city license tag and rabies tag as a minimum.
Walking tools (for dogs): harnesses, halti's, jackets/booties and a standard 4 or 6 foot leash. No flexi-leashes, prongs, chokers, or shock collars please.
Facility Supplied Items:
Food and water bowls.
Blanket if appropriate and forgotten.
Poo bags if needed on walks.
Confinement areas.
Limited number of toys, kongs, and chews if forgotten.
Feeding Arrangements:
All pets will be fed as close to the owner's home routine as possible. If there are multiple pets however, free feeding will not be possible unless you are ok to have them kenneled.
Raw food is not a problem and a fridge and freezer is available for food storage. All other dry food and treats should be in a re-sealable container or sturdy zip lock type bag, labeled with pet's name.
Daily Walks for Dogs:
See individual boarding packages for details.
Pick Up and Drop Off Times:
Normal pick up and drop off times shall be pre-arranged by appointment and shall be between 8AM and 8PM . Pick up and drop off outside these hours have additional charges.
Deposits and Refund Policy:
A full one-night boarding fee for your specific package will be required to reserve your stay. This one-night fee will be non-refundable and non-transferable and reservations or inquiries are not guaranteed until deposit is received, processed, and acknowledged.
Additional terms shall be per signed boarding contract.
BASIC DOG BOARD - Over 1 Year Old
DOGS MUST:
Be crate trained (happy and calm to be in crate/kennel/room and non-destructive)
Be potty trained (goes outside on a schedule not free access)
Have no aggression, including food and toy aggression
Have no separation anxiety
Have no confinement anxiety
Sleep quietly through the night minimum 8 hours
INCLUDES:
Walks as appropriate for dog and weather conditions
At least two potty breaks/play time outside
*Dogs from the same household that can:
be walked together safely (little to no pulling on leash)
AND be unsupervised for short periods of time together.
If additional dogs do not meet all these criteria, additional fees may apply.
BEDTIME BUDDY BASIC BOARD - Over 1 Year Old
Same criteria apply as for Basic Dog Board with a $10 add on for a bedtime buddy that will sleep in the same room as your dog for extra comfort or allow your dog(s) to sleep in human's bed. Many dogs being boarded for the first time benefit greatly from this added comfort, even for the first couple of nights.
PUPPY BOARD - 8 Weeks to 1 Year
Starting at $85/night with the following cumulative discounts for good behavior as your puppy grows and develops good habits over time:
a) -$10.00 if your puppy can sleep quietly through the night in a crate for at least 8 hours without fussing or messing.
b) -$10.00 if your puppy can sleep quietly through the night in a crate for at least 8 hours without fussing or messing in a separate room.
c) -$10.00 if your puppy is house trained to go out on a set schedule/times during the day. Not free access.
d)-$10.00 if your puppy can hold bladder for at least 4 hours during the day without a potty break.
The puppy packages allow us to better customize to your puppy's needs whether it be more potty breaks, more playtime with proper socialization, instilling basic manners, and providing housing options best suited to keeping your puppy happy and content so they have a positive experience.
ONE ON ONE EXCLUSIVE - Over 1 Year Old
If your dog prefers the one on one treatment you can reserve boarding exclusivity. Your pet will have the run of the boarding facility and get walks with the full attention of the handler. This package is good for dogs that are not fully social, may have toy or food aggression, prefer not to be kenneled or crated, or that require that little bit of extra attention.
$85/Night
DOG MUST BE:
Non-destructive
Potty trained (goes outside on a schedule not free access)
Free of separation anxiety. OK to be alone for up to 8 hours overnight in a separate room
Able to sleep quietly through the night
INCLUDES:
Two walks per day
At least two potty breaks/play time outside
DON'T LEAVE ME - 8 Weeks and up
If your dog suffers from separation anxiety to the point you can't leave your home without your dog showing symptoms of anxiety such as:
excessive/abnormal vocalization

excessive panting/hyperventilation

pacing

destruction of objects or harm to self

uncontrolled/unpredictable elimination
There is still an option for boarding. This package ensures that your pet is never left alone for the duration of their stay and anxiety measures and counter conditioning is put in place to ensure their anxiety does not get worse while you are away.
Pricing is $8.57 per hour with 4 hours minimum per stay for dogs that are friendly with other dogs. For dogs with multiple issues such as dog aggression as well, please contact us for pricing and availability.
BASIC CAT BOARD - All Ages
CATS MUST:
Not spray
Not be aggressive in any way
Be reasonably quiet
Require no medication (additional fees wouldapply)
# of Cats
1st
2nd**
3rd**
**Cats from the same household that can:
be housed in the same room together.
If additional catsdo not meet all these criteria, additional fees may apply.
DOG DAYBOARD- Monday to Friday - NEW FOR 2019!!
For dogs over 1 year old that qualify with same criteria as for Basic Boarding we are now offering a daytime care option. Cost includes drop off and pick up times by appointment between the hours of 8AM and 8PM. See additional fees below for additional options.
$35.00 per day per dog
PUPPY DAY BOARD - Monday to Friday
For puppies 8 weeks to 1 year old, we offer an extra opportunity for supervised puppy socialization and basic training. Puppies need to all have at least been started on crate training and need to be ok in a crate for short periods of time.
Cost includes drop off and pick up times by appointment between the hours of 8AM and 8PM. See additional fees below for additional options.
$55.00 to $65.00 per day per puppy
Giving Oral Medication in Food
Applying Topical Medications Unassisted
Giving Injection Unassisted
Blood Glucose Test Unassisted
Giving Medications/Treatments with Assistant, an additional
Basic Brush
Basic Bath & Brush
Nail Trim & File
Additional 1/2 hr Walk
Provincial Stat Holidays
New Year's Day (Jan 1)
Family Day (Feb 18)
Good Friday (Apr 19)
Victoria Day (May 20)
Canada Day (Jul 1)
Civic Holiday (Aug 5)
Labour Day (Sep 2)
Thanksgiving (Oct 14)
Remem. Day (Nov 11)
Christmas Day (Dec 25)
After Hours Pick Up/Drop Off
Drop off 7am - 7:59am
Drop off 6am - 6:59am
Pick up 8pm - 8:59pm
Pick up 9pm - 9:59pm
Forgotten Supply Pick Up (Downtown)
$Free
$Free
$2 per day
$3 per day
$5.00 per day
$Free
$30S/$40M/$50L
$15 per pet
$20 per pet
$10 per day/per household
(waived for boarding stays of 5 or more nights)
$10 per drop off
$20 per drop off
$10 per pick up
$20 per pick up
$10 per incident plus cost of supplies.
Payment Options
Boarding fees and rates may change from time to time but will be confirmed via e-mail at the time of reservation, prior to receipt of any payments.
E-mail Transfer to jane@petsteps.ca or
Paypal, click on options below. You can also use credit card through the Paypal option.
Basic Boarding, Dog, Puppy, & Cat
- GST will be added at check out
Doggie Daycare
- GST will be added at check out
Specialty Packages or Fees (Use for custom pricing)
- GST will be added at check out